English Contemporary Artist : Richard Dack RWA RSMA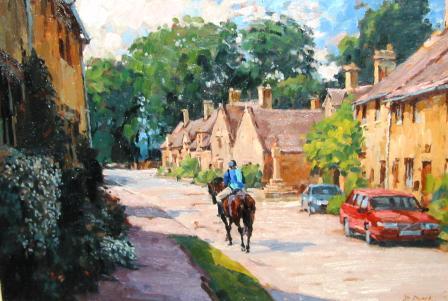 English contemporary artist Richard Dack studied modern art painting and printmaking at Camberwell School of Art. For many years he combined painting with a successful career teaching modern art in Cambridgeshire and later in Devon.
Richard Dack was born on the East Coast, and his familiarity with the maritime environment has provided a recurrent theme in his contemporary paintings. Although a move to Devon and subsequent discovery of Dartmoor led to a large body of work on paper. Richard Dack paints primarily in oils and since leaving teaching art in 1997 he has received the Mariners Award for Modern Art and won The Worshipful Company of Shipwrights Award at The Royal Society of Marine Artists exhibition of 1998.The following year Dack won the Ariel Open Modern Art painting competition in Totnes.
Pursuing maritime subjects takes Dack to many coastal locations, but it is invariably the quality of light that provides the major focus in his contemporary paintings.
Red Rag Modern Art Gallery have represented Richard Dack in the Cotswolds since 2003. In addition to Red Rag Modern Art Gallery, Richard Dack contemporary art and paintings are exhibited other leading modern British art galleries and in USA.