Katy Ellis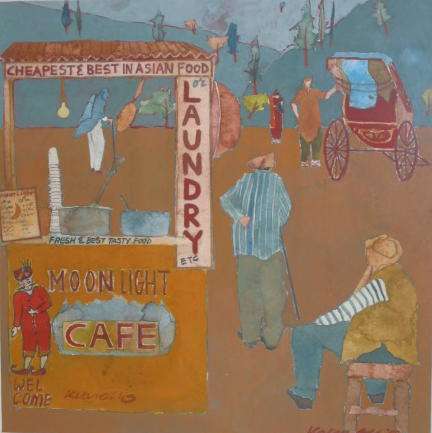 Katy Ellis is one of our youngest and most exciting emerging artists. She was born in 1973 and educated at Blackheath School of Art and then Glasgow School of Fine Art where she obtained a BA Hons.
Since 1992 Katy Ellis has been regularly exhibiting at the Royal Watercolour Society of Painters and from 1993 at the Royal Institute of Painters, where she was elected an RI member in 2003.
Katy Ellis has been the recipient of various prizes and awards, including two occasions where she won the annual RI Windsor & Newton 'Young Painter of Merit.'
On finishing her degree at Glasgow School of Fine Art, Katy was awarded a travelling scholarship from the Royal Scottish Arts Academy to paint and study in Italy. Since then she has travelled extensively throughout Asia, India and Europe.
Katy Ellis paintings are is inspired by the rich vibrant cultures of the countries she has visited. Often working from sketch books and photographs, her keen observation of people in everyday situations is very evident and a recurring theme in her paintings.
Although still a comparatively young artist, in addition to Cotswold based Red Rag Modern Art Gallery, Katy Ellis paintings are found in galleries throughout the England, Scotland, Northern Ireland and the USA.